Not everyone's a rockstar designer – or knows how to create infographics which tend to have a very particular visual style, in which case you should read this book by Julie Steeleon Data Visualization. So if you or someone on your team can't do it, don't be afraid to outsource it to a company or a freelancer that specializes in infographic design.
A couple of resources I find useful are:
If you are going to brave the waters and design your own, then you should read this post about The Do's & Don'ts of Infographic Design first.
You can also learn some of the basics of infographic design from the infographic below. Man! How many times can you use the word infographic in a sentence?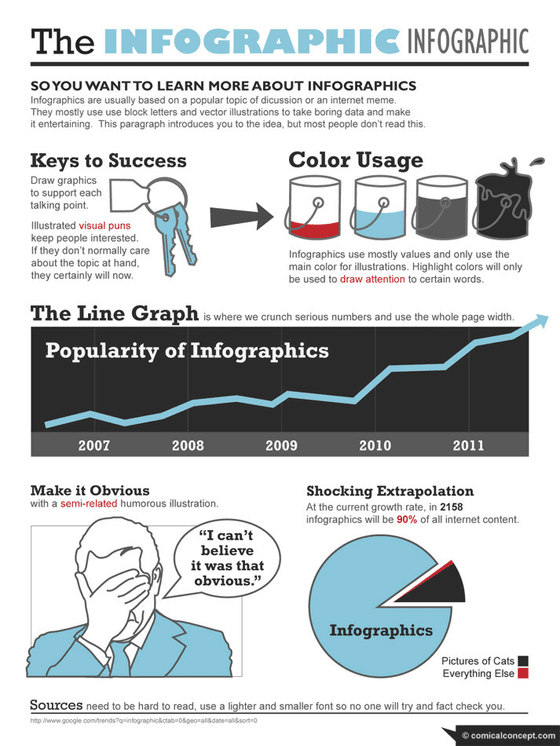 This infographic covers some of the basics of what should be in your design. (
Image source
)
Social Share